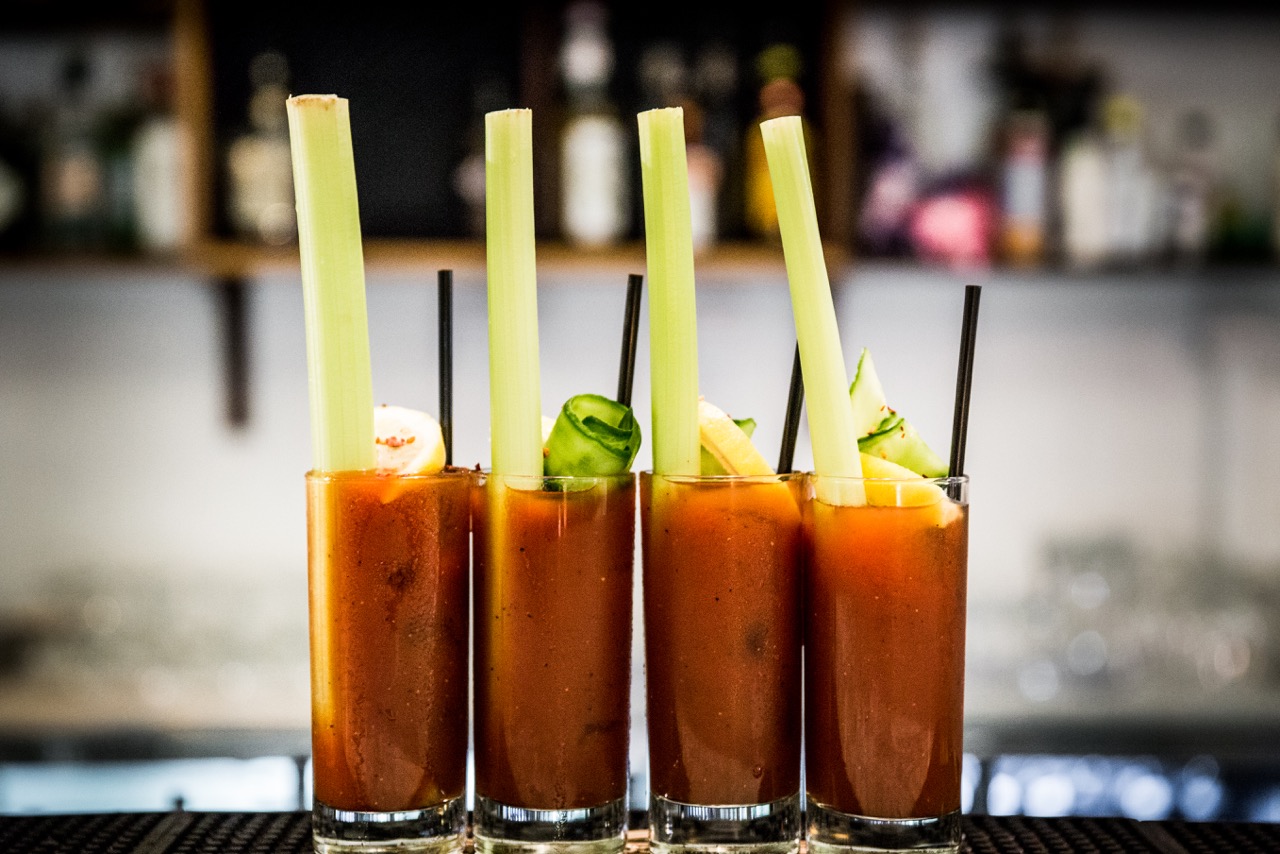 Served
Saturday 11-5 and Sunday 11-3
Our famous weekend brunch fills up weeks in advance. We offer a choice of traditional British, vegetarian and vegan options, sweet and savoury. Teamed with our Bloody Mary or a glass of Prosecco, it's the perfect way to kick start the day. Dine from our a la carte menu or go for our famous Bottomless Brunch.
Bottomless Brunch Rules:
Your two hours start at the time of your booking. Once you've chosen your drink, you have to stick to it. You can only order your next round of food when everyone on the table has finished. Please don't bring any balloons or table decorations. Finally, let's keep it civilised shall we...well, to a point!
A La Carte Brunch
£

3
Morning Pastries with Butter & Preserve
£

9
French Toast
Caramelised Apples, Hazelnut Cream, Maple Syrup (v)
£

8
Stack of Pancakes
Bacon, Creme Fraiche, Crispy Bacon
£

8
Stack of Vegan Pancakes
Coconut Yogurt, Mixed Berries (vg)
£

5 Bacon £2 / Eggs £2 / Feta & Pickled Onion £2
Avocado on Toast (vg)
£
5 Bacon £2 / Eggs £2 / Feta & Pickled Onion £2
£

10
Wild Mushrooms, Truffle Oil & Poached Eggs on Sourdough (v)
£

8.50
Eggs Benedict / Eggs Royale
£

10
Smoked Salmon & Scrambled Egg on Toast
£

11
Vegetarian Full English (V)
£

12
Chargrilled Full English
£

2
English Breakfast/Fresh Mint Tea
£

4
Freshly Squeezed Orange or Pink Grapefruit Juice
Croissant with butter and preserve
Vegan Apricot Croissant (vg)
Avocado on Toast (vg) with your choice of
Egg, Bacon or Feta & Pickled Onion
Wild Mushrooms, Truffle Oil & Poached Egg on Sourdough (v)*
Vegetarian Full English (v)
Smoked Salmon & Scrambled Eggs on Toast
BBQ Beans, Fried Egg & on Toast (v)*
Belgian Waffles, Banana, Toffee, Honeycomb Ice cream (v)
French Toast, Caramelised Apples, Chantilly Cream, Maple Syrup (v) (GF available)
Yoghurt, Granola, Berries & Honey (Vegan Yoghurt available)
Pancakes, Creme Fraiche & Maple Syrup
Vegan Pancakes, Coconut Yogurt, Mixed Berries (vg)
Freshly Squeezed Grapefruit Juice
Croissant with butter and preserve
Avocado on Toast with your choice of
Egg, Bacon or Feta & Pickled Onion
Wild Mushrooms, Truffle Oil & Poached Egg on Sourdough (v)*
Vegetarian Full English (v)
Smoked Salmon & Scrambled Eggs on Toast
BBQ Beans, Fried Egg & on Toast (v)*
Belgian Waffles, Banana, Toffee, Honeycomb Ice cream (v)
French Toast, Caramelised Apples, Chantilly Cream, Maple Syrup (v) (GF available)
Yoghurt, Granola, Berries & Honey (Vegan Yoghurt available)
Pancakes, Creme Fraiche & Maple Syrup
Vegan Pancakes, Coconut Yogurt, Mixed Berries (vg)